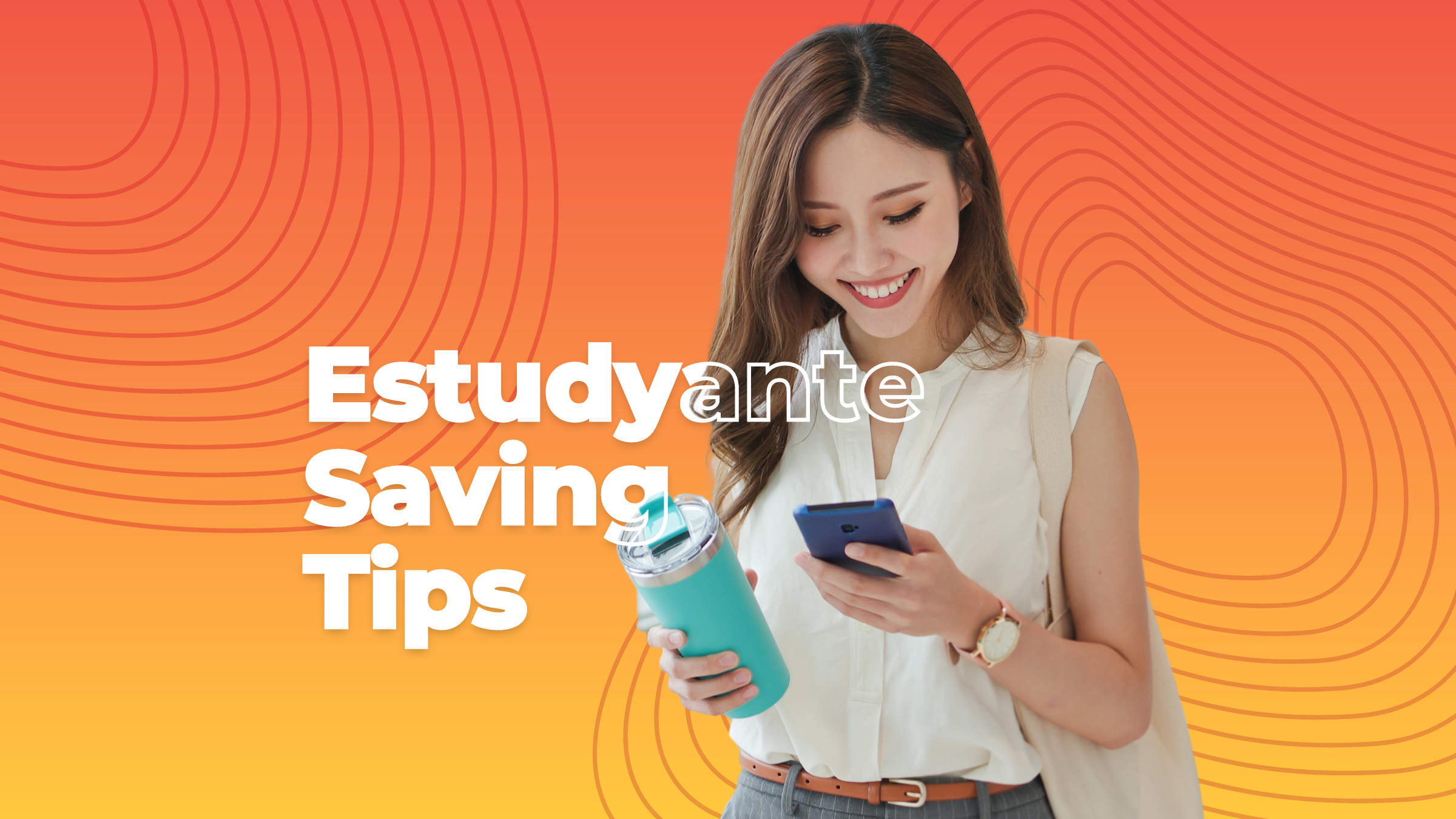 As students, it is important to start your saving habits early on. Whether you are earning your own money by doing part time jobs, or simply getting an allowance from your parents, there are a lot of ways to spend less in order to start your #IponGoals! Here are some tips to follow in order to save-up and start building on your savings:
TIP 1: TO SPEND OR NOT TO SPEND…
Be aware of what you're spending on! List down everything you spend on to monitor your expenses and be able to manage your budget properly. When you do this regularly, you will be able to track which item you spend most on and minimize those that are not really necessary.
TIP 2: OPTIONS, OPTIONS, OPTIONS!
Always look for alternatives! If you buy a lot of bottled water, soft drinks or juices at school, you can save a lot by carrying your own refillable water bottle. You can also consider bringing your "baon" to school to save on snacks and fast food meals.
TIP 3: WATCH OUT FOR DISCOUNTS.                     
Keep an eye for student discounts! Don't be afraid to ask if a shop has a student discount, even if it's not advertised. It may be just a small amount, but over time, the little savings can add up to a big amount you can use for more important things.
TIP 4: GO GENERIC!                       
As a general rule, you must avoid buying branded products and go for cheaper options. A lot of items brands take advantage of the "hype" so that they can charge more. However, for every branded item in the market, you can always see an alternative with the same quality but          for a lot less in terms of pricing.
Always remember, no amount is "too small" when it comes to saving up. A small amount of P10 a day can sum up to more than 7,000 in a year's time.