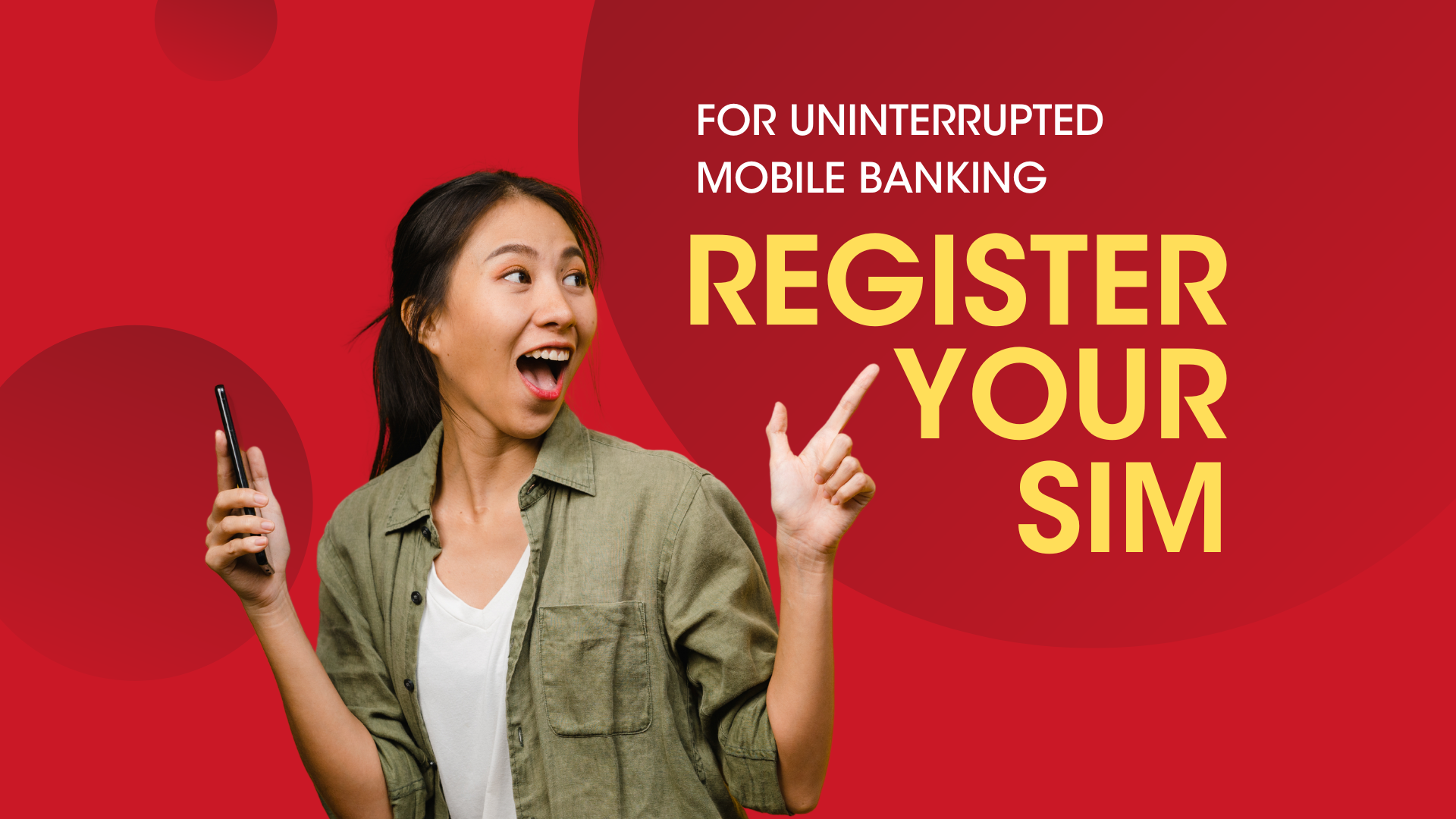 Please ensure your SIM's registration (Prepaid or Postpaid) on or before April 26 Deadline.
What happens if your SIM is not registered after the April 26 deadline:
1. You cannot send and receive SMS messages.
2. You cannot make or receive a an important call.
3. You cannot access your mobile data.
Why this is important for your banking transactions?
1. To receive One Time Password necessary to authorize banking transactions
2. To receive important notification, and/or advisories from the bank
3. To call you for any updates regarding your banking transaction.
To register, you can access your service provider's SIM registration page:
Globe/TM subscribers: new.globe.com.ph/simreg
Smart/TNT/Sun subscribers: smart.com.ph/simreg
DITO subscribers: dito.ph/RegisterDITO