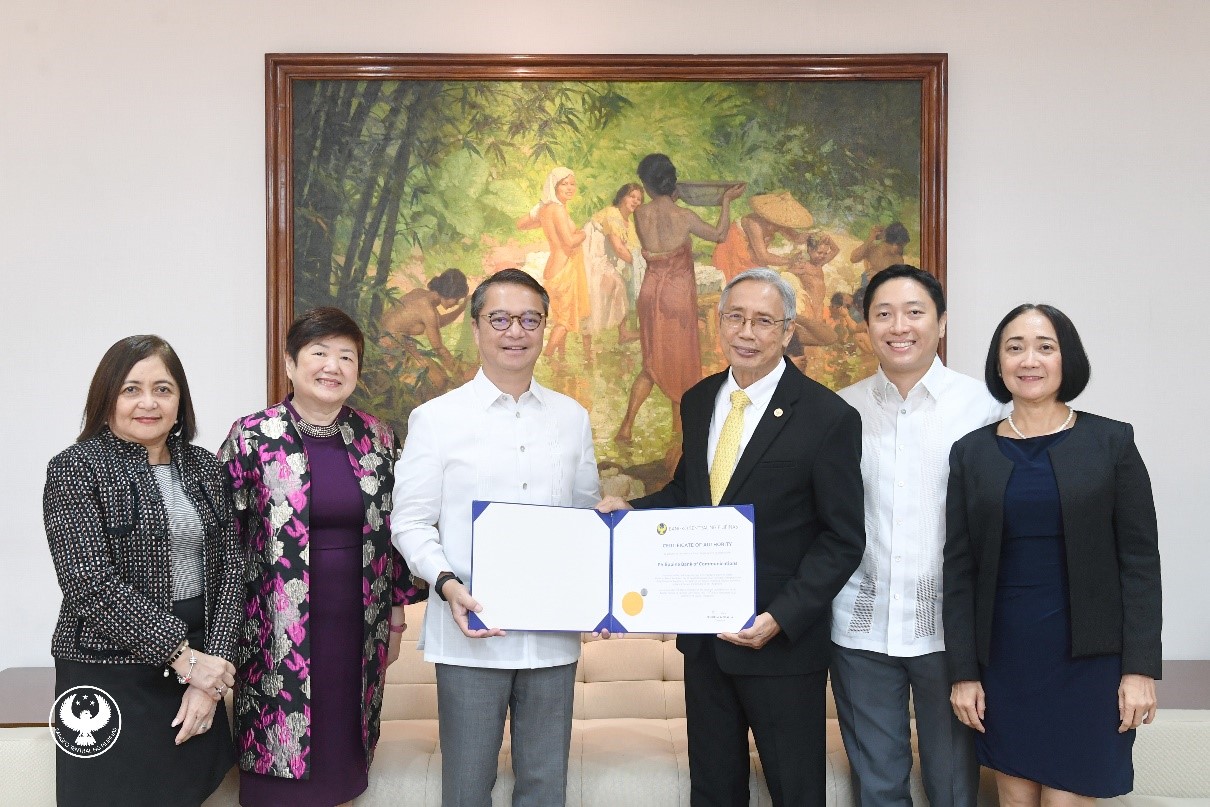 Philippine Bank of Communications (PBCOM) has secured its Certificate of Authority to operate a Universal Bank from the Bangko Sentral ng Pilipinas. The handover was led by BSP Governor Felipe M. Medalla. Leading the PBCOM representatives are Mr. Eric O. Recto, Chairman and Patricia May T. Siy, President & CEO.
"Our upgraded license to operate as a Universal Bank is a significant milestone for PBCOM for two reasons: first, this marks the return of the Bank to its former status after having successfully completed its capital build-up and enhanced profitability programs since the entry of the new investor group in 2012. Second, this is a clear acknowledgment of the success of our business model which is pinned on the pillars of strong compliance and risk management procedures, customer service-centered practices, and a highly independent governance structure. The continued support of our main shareholders, as evidenced by the growing capital base, is another reason why PBCOM's upgrade is well deserved." says PBCOM Chairman, Eric O. Recto.
PBCOM reported a nine-month consolidated income of P1.3 Billion, growing 14.6% versus last year. As of September 2022, total assets reached P121.6 Billion, a 13.8% increase over the same period in 2021. The increase was led by the double-digit growth in loans which grew by P13.4 Billion. Total deposit and deposit substitute reached P104.0 Billion, with low cost growing 13.5% to P55.8 Billion, making up 62% of the bank's deposit volume.
Capital position remain strong with a growth of 10.5% over the comparative period with CAR and CET 1 at 16.4% and 14.0%, respectively.