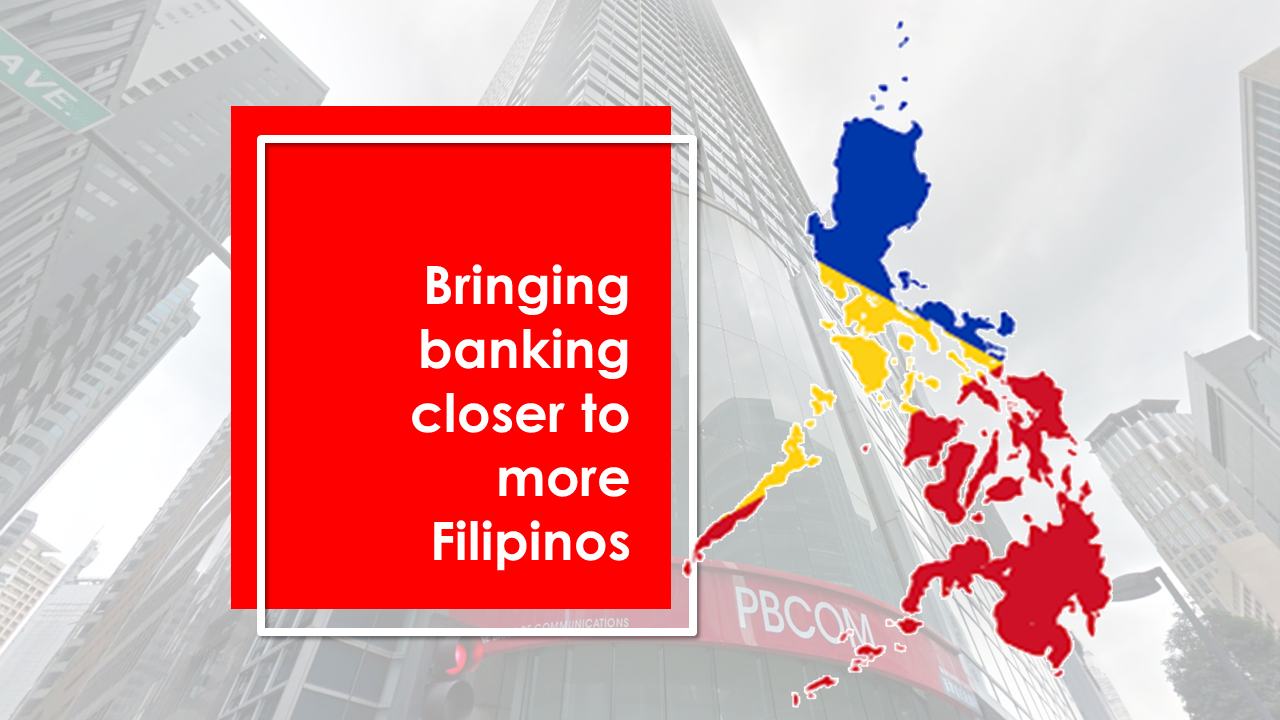 While the country is facing one of the greatest health threats in recent memory, banks, such as PBCOM, continue to brave the pandemic to bring banking closer to more Filipinos.
From March 2020 to December 2021, PBCOM opened an additional 4 branches, 1 POP-UP branch, and relocated 5 branches, bringing its total branch network up to 95 branches. Our branch network, spread out in Luzon, Visayas and Mindanao, is strategically located closer to where the Bank's clients are.
Given all the travel restrictions, PBCOM identified strategic locations which clients may access more conveniently. Some branches were relocated to high traffic convergence areas, and some were opened in areas where PBCOM previously had no presence. Banking customers from Cabanatuan-NE Mall, Cainta, Calamba, Cebu Business Park, Davao-Buhangin, Intramuros, Las Pinas, Libis, New Manila, and Tacloban now have a partner in growth closer to their homes with PBCOM.
The opening of another POP-UP branch also follows this strategic imperative. PBCOM POP-UP branches are purposefully located inside retail stores and malls in an effort to make it especially convenient for the retail customers to visit.
"The opening of these branches despite the challenging situation is a testament of how serious PBCOM is in being our clients' partner for growth. This, along with the launch of our cloud-based mobile only bank accounts via our PBCOMobile app, helps provide more Filipinos an avenue to do their financial transactions securely and more conveniently" – Patricia May T. Siy, PBCOM President and CEO