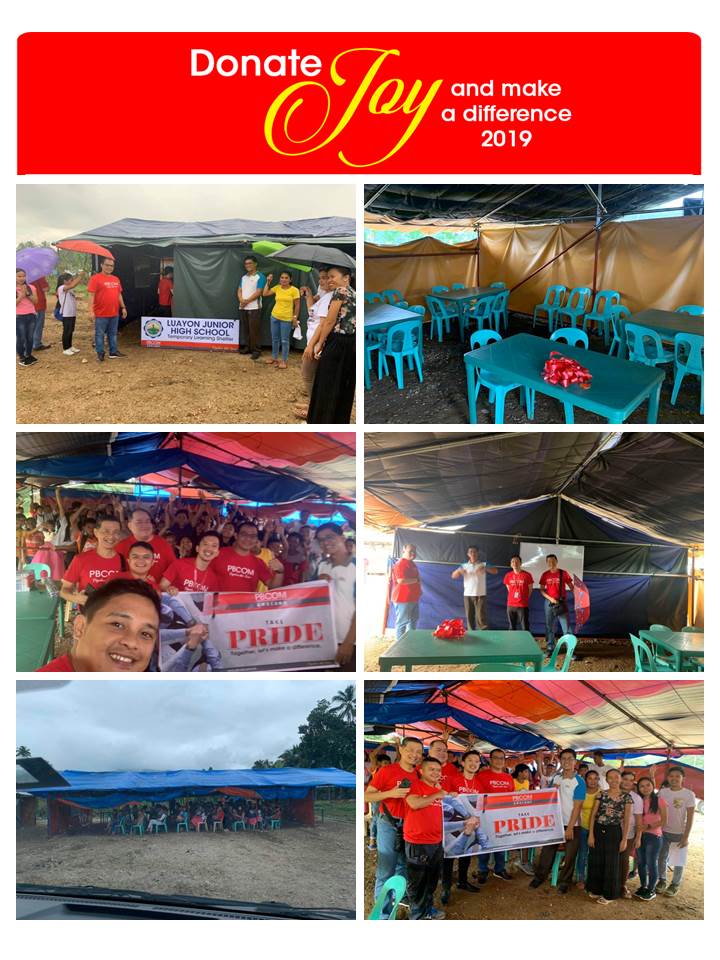 PBCOM FUNDS THE CONSTRUCTION OF A TEMPORARY LEARNING SHELTER IN MINDANAO
Towards the end of last year, the entire PBCOM family has united in extending a helping hand towards our brothers and sisters from Mindanao who were heavily affected by the earthquake. Our "Donate Joy and Make a Difference 2019" fundraising project has been met with overwhelming support. We have allocated a portion of the proceeds to the community of Makilala, North Cotabato. We have helped Luayon National High School in building Temporary Learning Shelters (TLS) for Junior High School students whose classrooms have been heavily damaged by the quake.
With the help of our Mindanao team, led by Aaron Luy (Mindanao Area Head), supported heavily by Mr. Don Ngoho (Legal) and Chris Uy (BBG), we were able to successfully coordinate the construction of the TLS and the purchase of Monobloc chairs and tables.
This month, our Mindanao team visited the community to officially turn-over  the Temporary Learning Shelter that PBCOM has helped build. The team was welcomed by Luayon National High School's Principal, Mr. Arnel Manuel as well as members of the faculty & staff, and students.
We would like to thank each and everyone who contributed to these efforts, both in cash and in kind. This may be a small initiative, but it has definitely touched the lives of the students who are now using the temporary learning shelter that we have built in Mindanao.