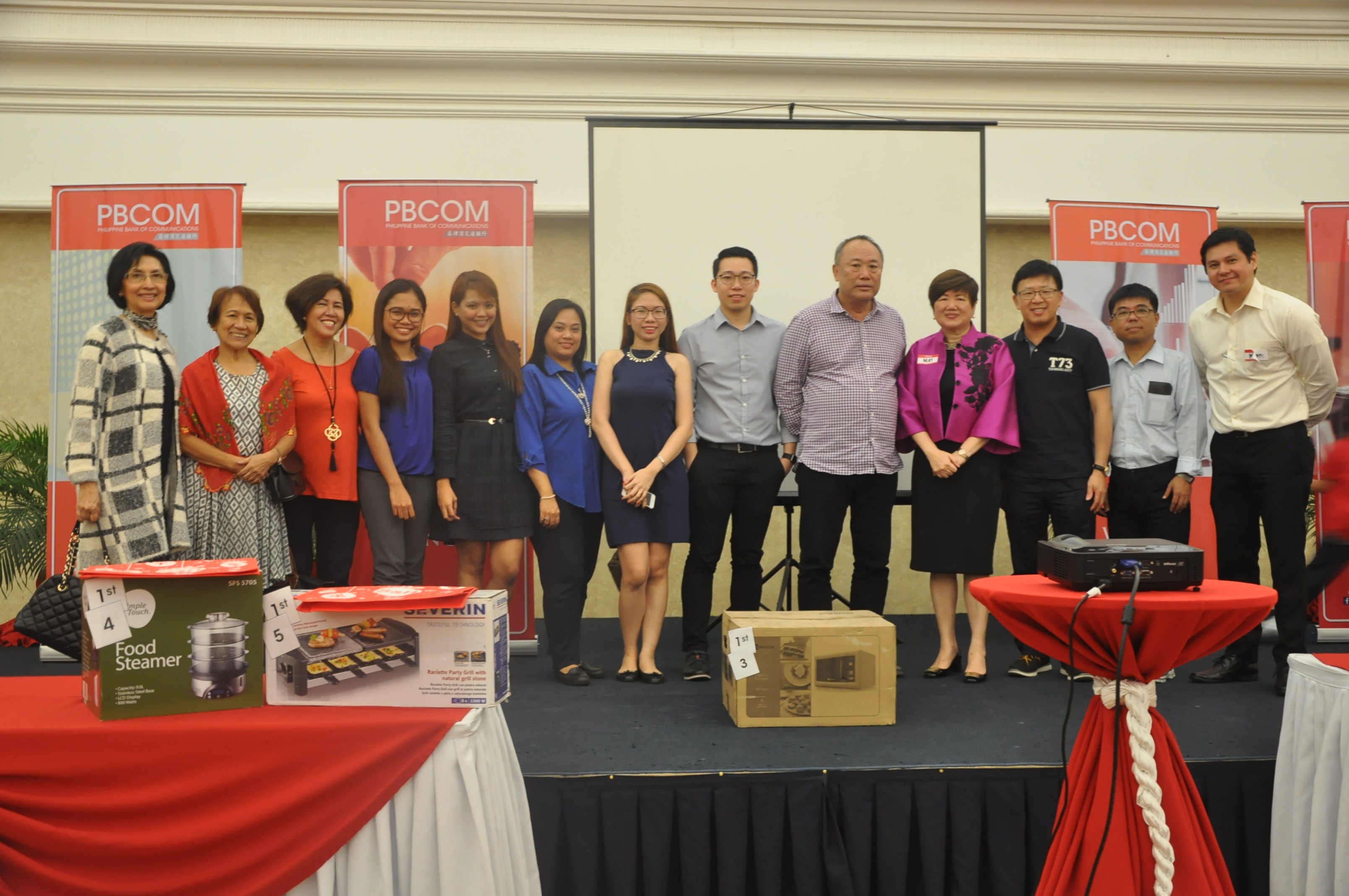 PBCOM retail and corporate clients in Cebu, Metro Manila and nearby provincial areas joined the Bank in celebrating 78 years of PRIDE – 78 years of serving with Passion, Responsiveness, Integrity, Dynamism and Excellence. The first leg of the event was held at the Greenhills Uno Seafood Palace, October 3, followed by the second one at the Makati Sports Club, October 6, and at the Grand Convention Center Cebu, October 13.

PBCOM President and CEO, Patricia May Siy, led our Senior Executives, as well as our Sales Teams in welcoming the guests to the event. She was joined by other PBCOM executives Jaime Valentin Araneta, PBCOM Retail Banking Head; Eriberto Luis Elizaga, PBCOM Corporate and Commercial Banking Head; and Manuel Andres Goseco, PBCOM Treasury Head.

Highlight of the event was the "Dice Game" where clients and guests went home with lots of amazing prizes from S&R. This is the 2nd year in a row that our bank has sponsored a Dice Game in celebration of Mid-Autumn Festival.

PBCOM is also celebrating 70 years of banking in Cebu.