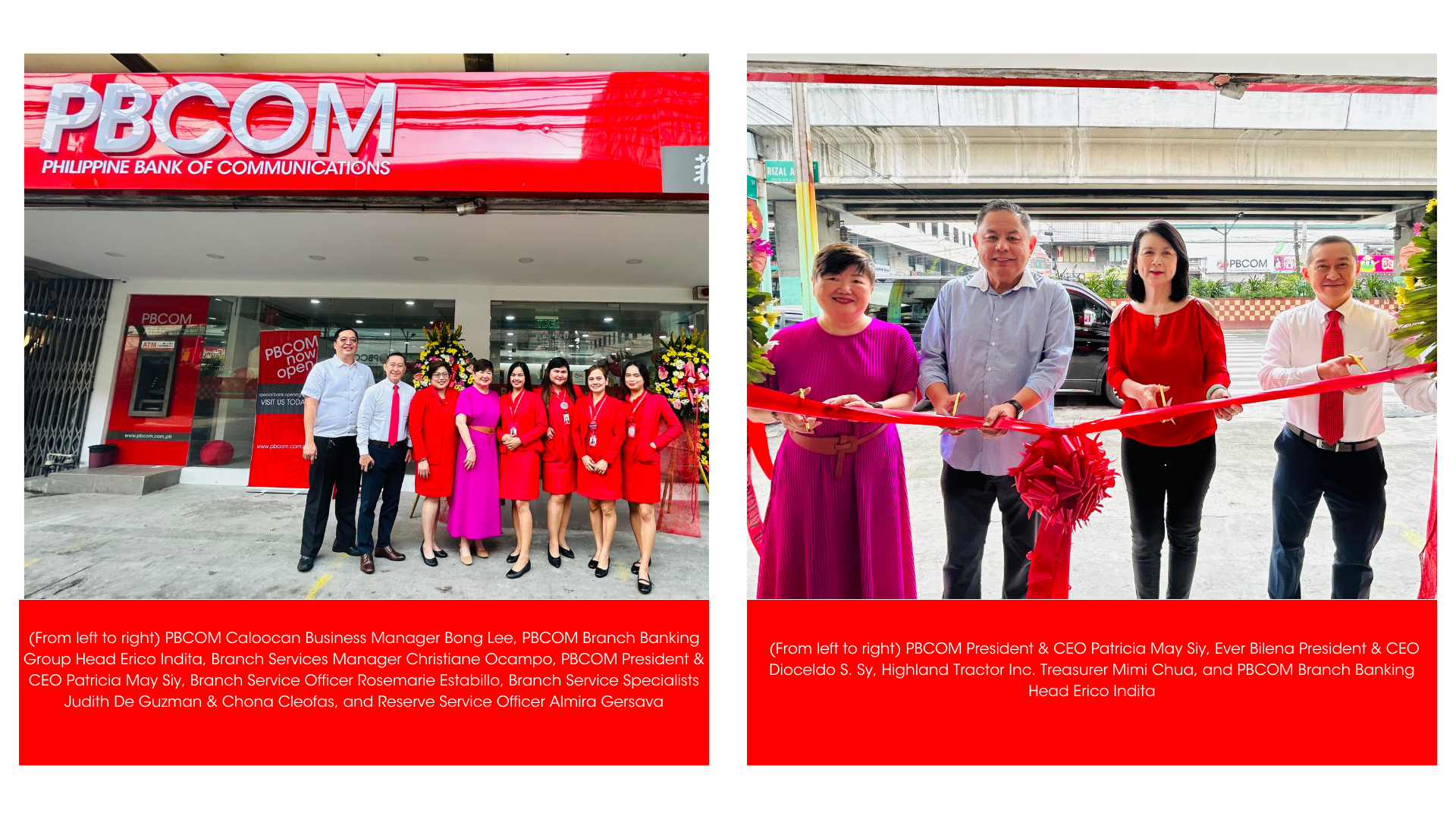 Staying true to its commitment in providing more efficient banking services, PBCOM has moved to its bigger and better space last August 16 at 205 STS Building, Rizal Avenue Extension corner 6th Avenue, Grace Park, Caloocan City.
"Through this relocation, PBCOM reaffirms its commitment to the community – a commitment that extends beyond banking transactions to building meaningful relationships and supporting our clients' financial aspirations," says Angela Chiong, North Metro Region Head.
Looking back to its inception in 1977 at 10th Avenue in Caloocan, PBCOM's transition to this contemporary and expansive space reinforces its commitment to progress. "This move represents more than just a change of address; it embodies our pursuit in serving with PRIDE while catering to our clients' financial needs," Angela Chiong adds.
Equipped with a comprehensive and tailored suite of banking products, the new branch is set to meet the diverse demands of personal and business needs of its clientele. The branch also has an automated teller machine (ATM) for 24-hour banking convenience.
PBCOM invites all its clients and the local community to visit its new branch in Caloocan and experience a new era of banking services.
PBCOM is also reinforcing its digital banking capabilities. Customers can now enjoy the benefits of PBCOMobile, an innovative platform that enables them to open accounts, execute online fund transfers, pay bills, and engage in a range of banking activities with ease. The PBCOMobile app is available on the Apple App Store, Google Play Android Store and the Huawei App Gallery.