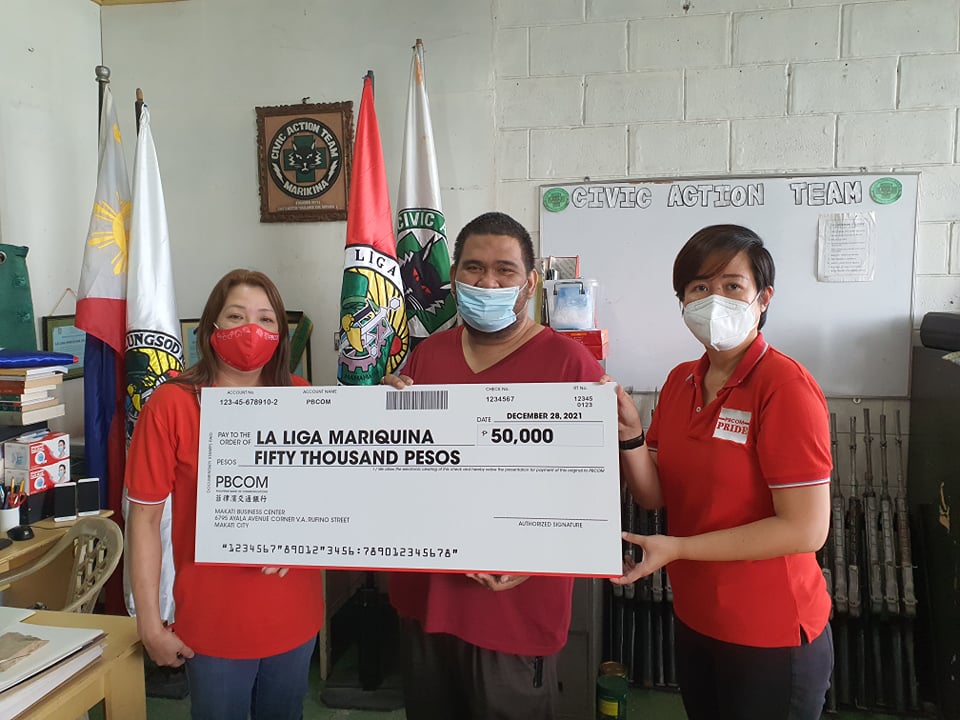 In December of 2021, PBCOM initiated an employee fundraising project called "Scent of Joy" where the bank sold hanging car diffuser scents to its employees. These diffuser scents are a product of La Liga Mariquina's livelihood program made by the less privileged residents of Marikina.
Proceeds of the fundraising project, amounting to Php 50,000 was turned over to La Liga Mariquina through its President and Chairman of the Board of Trustees, Mr. Jahn Alejaga last December 28, 2021 by PBCOM's Marketing Head, Ms. Belle Justiniani and Marikina Branch Manager, Ms. Geri Ignacio. Said donation will be used to fund the livelihood workshops to be implemented next year by the organization's "Centro Ni Maria Quina" Program.
May Siy, PBCOM President and CEO shares: "PBCOM continues to support La Liga Mariquina's vision in building a sustainable and holistic approach to alleviating the plight of our less privileged brothers and sisters. As La Liga Mariquina extends their livelihood program to more than just local Marikina barangays and communities, PBCOM and its employees are able to empower and help more and more members of the communities that we serve".