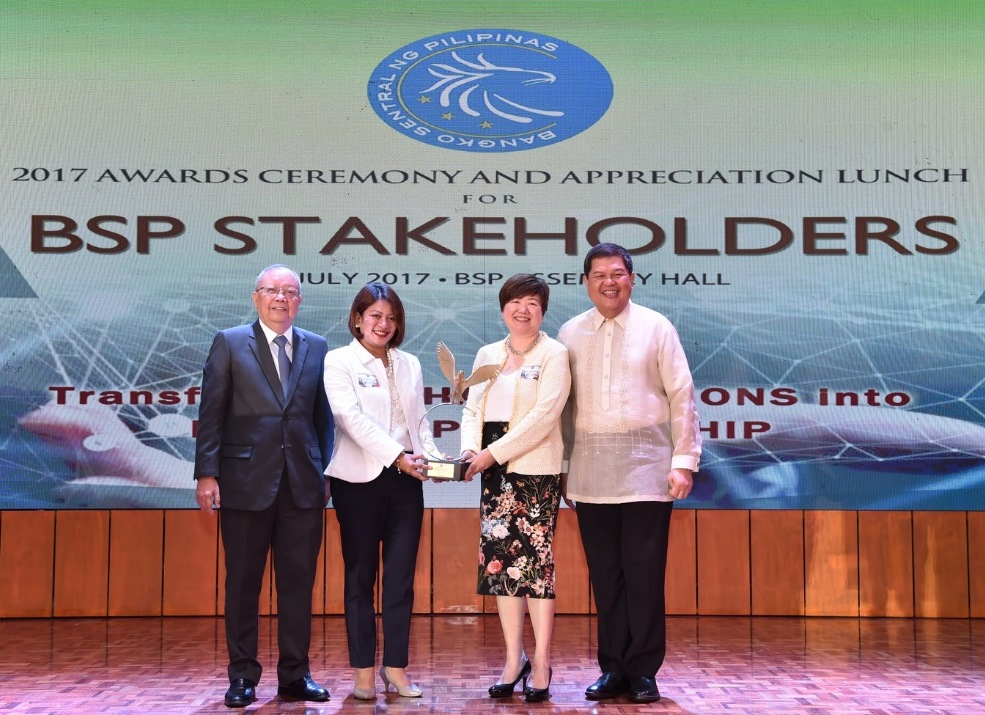 PBCOM, in its pursuit to put customers at the heart of everything it does, was recognized by the Bangko Sentral ng Pilipinas for supporting their consumer protection advocacy.

Last July 11, during the 2017 Awards Ceremony and Appreciation Lunch for BSP Stakeholders, PBCOM's President and CEO, Ms. Patricia May Siy, along with Customer Protection and Experience Division Head Marichelle B. Poyaoan, received the Pagtugon Award for the Universal and Commercial Bank category on behalf of PBCOM.

The Pagtugon Award, launched in 2012 by then Financial Consumer Affairs Group (FCAG), now Financial Consumer Protection Department (FCPD), is given to the bank which promptly responds to referrals of consumer issues to uphold the BSP's advocacy for consumer protection. This award is a testament to the bank's efficiency in serving and protecting the interests of their clients, and in adhering to best practices in customer service.

PBCOM's Vision is to be a trusted financial partner through generations of nurturing relationships, realizing visions, and enriching lives. "To receive this award is not just a step, but a great stride towards realizing this vision. This award is for all the officers and staff of PBCOM without whom we cannot carry out our vision. May this inspire them to live out the value of Responsiveness which is one of the key values the Bank wants to be known for," said Ms. Patricia May T. Siy, PBCOM President and CEO.