As part of PBCOM's commitment to be actively involved in the communities it serves, the Bank continues to support La Liga Mariquina, a non-stock, non-profit civic organization based in Marikina City, that advocates people empowerment. They conduct trainings and workshops for the less privileged members of the community.
In 2022, PBCOM launched a fundraising project dubbed "Tote for Joy". PBCOM tote bags were made available to employees for purchase, proceeds of which were donated to La Liga Mariquina. With the generosity of its employees, PBCOM was able to donate a total of Fifty Thousand Pesos which will be used to continue funding the various livelihood trainings of said NGO.
This is the second year that PBCOM has been supporting La Liga Mariquina's activities. In December of 2021, the Bank has also donated the same amount from its fund raising activity "Scent of Joy", and this has helped fund seven livelihood trainings throughout 2022. Activities include soap and candle making, flower arrangement, basic baking and dimsum making, among others.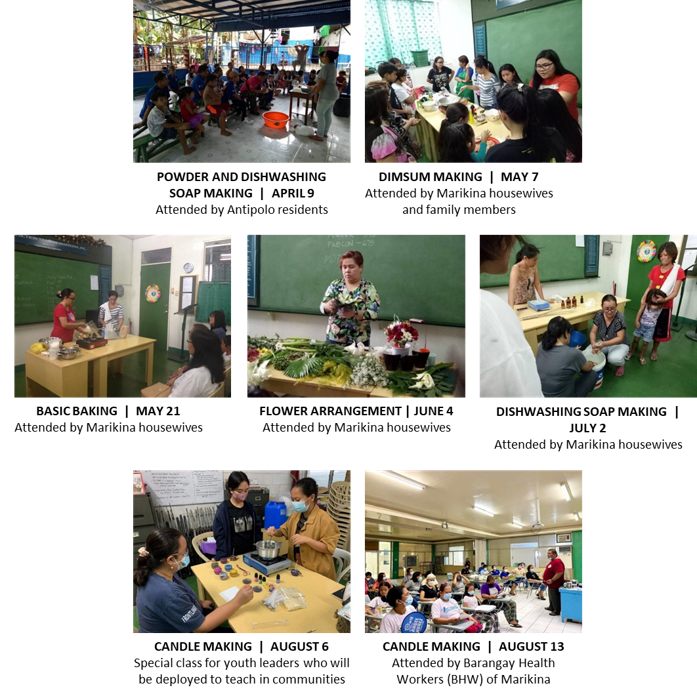 "The ultimate goal is to expand La Liga Mariquina's already effective social programs by helping them gather the much needed resources. With PBCOM and its employees doing our part, we are excited to see these plans come into fruition, and be able to help the less privileged members of our society." – Ms. Patricia May T. Siy, PBCOM President and CEO