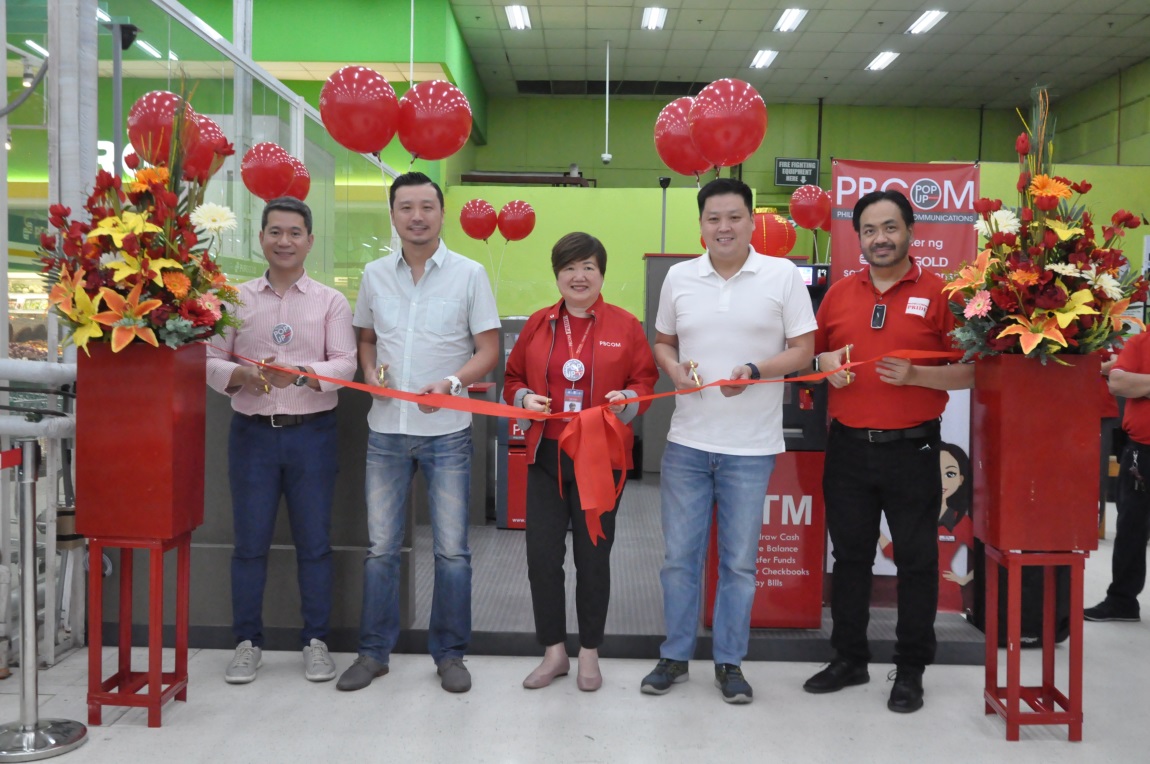 PBCOM executives and guests of honor during the public launch of PBCOM POP-UP Branch in Puregold Valenzuela last June 21, 2019:
From L to R: Mr. Delbert Ang-It, PBCOM Head of Branch Banking; Hon. Congressman Wes Gatchalian, 1st District – Valenzuela City; Ms. Patricia May Siy, PBCOM President & CEO; Hon. Mayor Rex Gatchalian, Valenzuela City; Mr. John Medina, PBCOM Chief Operating Officer.
PBCOM recently opened three POP-UP Branches inside select Puregold Stores. These are strategically located in high-traffic areas within the retail store branches of Puregold Taguig, Valenzuela and Paso De Blas.  This new store concept is PBCOM's way of maximizing the use of the branch lite licenses in increasing its footprint as well as in realizing the full potential of the synergy with Lucio-Co led companies.
The PBCOM POP-UP branches offer an easier and more convenient way of banking. Clients can conduct their basic banking services like opening an account, applying for a loan, cash and check deposit within the location of their favorite retail store, Puregold.  The objective is to make it easier for everyone, especially those who have no bank accounts yet, to start their financial journey with PBCOM.
Imagine a shop, inside your favorite retail store, with no frills and complications, just pure and simple banking. Now that's convenience!