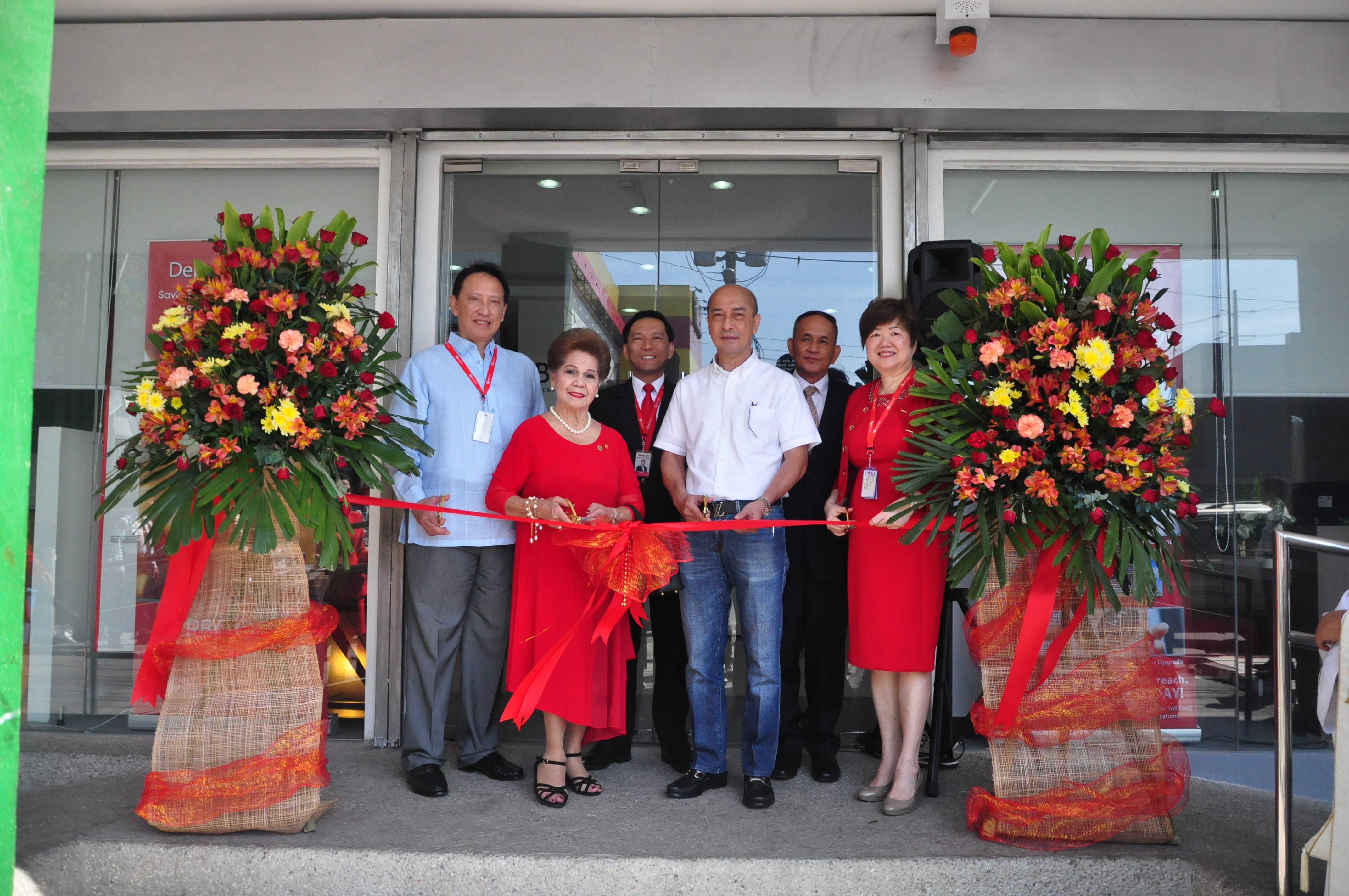 PBCOM is now open to serve the City of San Pedro as it inaugurates the new PBCOM San Pedro Branch located at Puregold San Pedro, April 24. The inauguration was attended by valued clients, local government officials, and PBCOM executives Ms. Patricia May Siy, PBCOM President & CEO, and Mr. Jaime Valentin Araneta, PBCOM Retail Banking Group Head.

Engr. Filemon Sibulo, San Pedro City Administrator, welcomes the branch to the city. He shares his background as a banker and talks about how PBCOM can help the city with its goal of strengthening local businesses. Mrs. Rosita S. Celis, Rotary Governor and San Pedro Tourism Officer, congratulates the bank as well.

On the other hand, Reverend Father Jessie Somosierra from St. Martin de Porres blessed the branch and shares that PBCOM is now "stewards of their gift of educating clients and helping them with their financial needs."

Since 1939, PBCOM has kept its commitment to its brand of service. As Mr. Jimi Araneta said, the branch's inauguration is a milestone for the bank since San Pedro is one of the top cities in the region. Being a Lucio Co-owned company, along with Puregold Price Club, Inc., PBCOM is set to make a difference in the lives of many.

PBCOM San Pedro Branch offers a full range of banking products and services for personal and business needs, ranging from Deposit to Loan products. It also has an ATM for 24-hour banking convenience. The branch is strategically located in one of the busiest areas in the city to make banking convenient and easier for its clients.